Quality and value of silver and vermeil jewelry
Our silver jewelry is made of refined European silver and carefully selected precious and semi-precious stones. We personally select natural stones for the production of jewelry directly from our cutters. Our stones possess a certificate of authenticity from the Gemology Institute in Lyon and the Gemmological Laboratory in Monaco. Our many years of cooperation with stone cutters allows us to access the cleanest, most beautiful cabochons at an attractive price, and in large quantities. Depending on the stone and its aesthetic properties, two different types of cut are used- cabochon and faceted.
Cabochon cut
Cabochon cuts are made by cutting the stone in such a way that it does not have sharp edges or bends - as a result, we obtain a perfectly smooth surface. The bottom of the cabochon is flat and the top is rounded, it can be shaped in an oval, round, square, rectangular or any other shape. Our jewelry is made in modern pressure and vacuum foundries. Such precise methods of production require the use of calibrated cabochons. The calibration process ensures the precise shape and size of the stone ideally suited to the silver piece. This raises the quality of the jewelry product, distinguishing it from jewelry with cheaper and easily available uncalibrated cabochons that do not keep their shape and size (which are often used in low-budget Asian jewelry).
Faceted cut
Faceted cuts are characterized by the formation of many even geometric planes, known as facets, on the surface of the stone. Their number and shape, size and angles of inclination relative to each other are selected in such a way as to bring out the most attractive features of a given stone. The accuracy of the cut significantly increases the cost of production and the price of the stone, but the end product is much more highly valued and possesses a visible difference in its beauty. Inaccurately faceted stones are much cheaper, easy to buy, and are used in cheap, low-quality jewelry.
Silver quality 925
The quality indicator of our jewelry, distinguishing it from low-budget Asian or Indian jewelry offers, is the European quality of refined 925 silver. There are many pieces of jewelry on the market, also marked as 925 silver, however these pieces often contain impure silver of unknown origin. Such silver is not refined, it is often melted down many times and may contain admixtures of allergenic metals, such as nickel. It is usually produced in primitive foundries and polished by hand, and covered with a thin layer of electroplated silver or rhodium, which conceals unevenness and discoloration. At the time of purchase, these products are difficult to distinguish from high-quality jewelry, but in a short time the piece and its rhodium plating deteriorates and causes allergies despite being marked as silver.
The quality of rhodium-plated jewelry
The rhodium plating process at Artipol is regulated by European requirements, which do not apply to countries outside of the continent. Correct coating with rhodium, a metal more expensive than gold and platinum, ensures durability of the coating, resistance to unfavorable weather conditions at the point of sale, dirt, tarnish and scratches, and allows for safe cleaning of your collection so that it always looks perfect.
Pure 999 silver
We start the process by using the purest European 999 refined silver, then we reduce the fineness to 925 using the best quality Italian alloy components to achieve sufficient hardness. Our silver is then subjected to a multi-stage process of polishing and hardening, and then we plate it using rhodium (or gold in the case of gold-plated vermeil silver jewelry) using advanced German technology from Jentner. Rhodium should be applied using a galvanic process with a direct current of very carefully calculated intensity, 2 amperes per square decimeter (2 A/dm²). The process should take 2 minutes (=4 Amin/dm²), however after a few seconds the jewelry already looks as if it was rhodium-plated, which is also a common practice among sellers of jewelry on large Internet platforms. Such jewelry wears out quickly, becomes dirty, and can also cause allergies, if the underlying silver was not clean. Our studio increases the standard for plating silver to 5 Amin/dm², thanks to this, we have less complaints, less cleaning problems and more satisfied customers.
Silver guaranteed
All our products are padded with our French hallmark which guarantees the fineness and origin of silver. The feature of 925 without a registered hallmark guarantees nothing, and the fineness and composition of the silver are unknown.
Vermeil guaranteed
Our Vermeil (thickly gilded silver) complies with the French Vermeil standards, which means 925/1000 silver coated with a minimum layer of 5 microns of 18-carat gold, marked and guaranteed with the "V" hallmark.Artipol offers a 2-year warranty on jewelry (except for unique pieces). After this period, our Artipol after-sales service is still at your disposal in the event of any complaints. In the event of any problems with rhodium or gold plating, we provide efficient corrections or repairs.A careful selection of stones, calibrating cabochons and their precise cuts, quality of European silver 925 marked with our hallmark, rhodium and gold plating that meet stringent French standards - all this contributes to the uniqueness and guarantees the high quality of our jewelry. As a result, our customers - store owners - have a guarantee of a reliable, well-located investment, which ensures satisfactory profits thanks to meeting the demanding tastes of European users of beautiful, certified, silver jewelry.
Stones in jewelry
Nature itself limits the availability of valuable stones. However, thanks to our many years of cooperation with stone cutters, we have the opportunity to personally select and purchase the best calibrated cabochons available.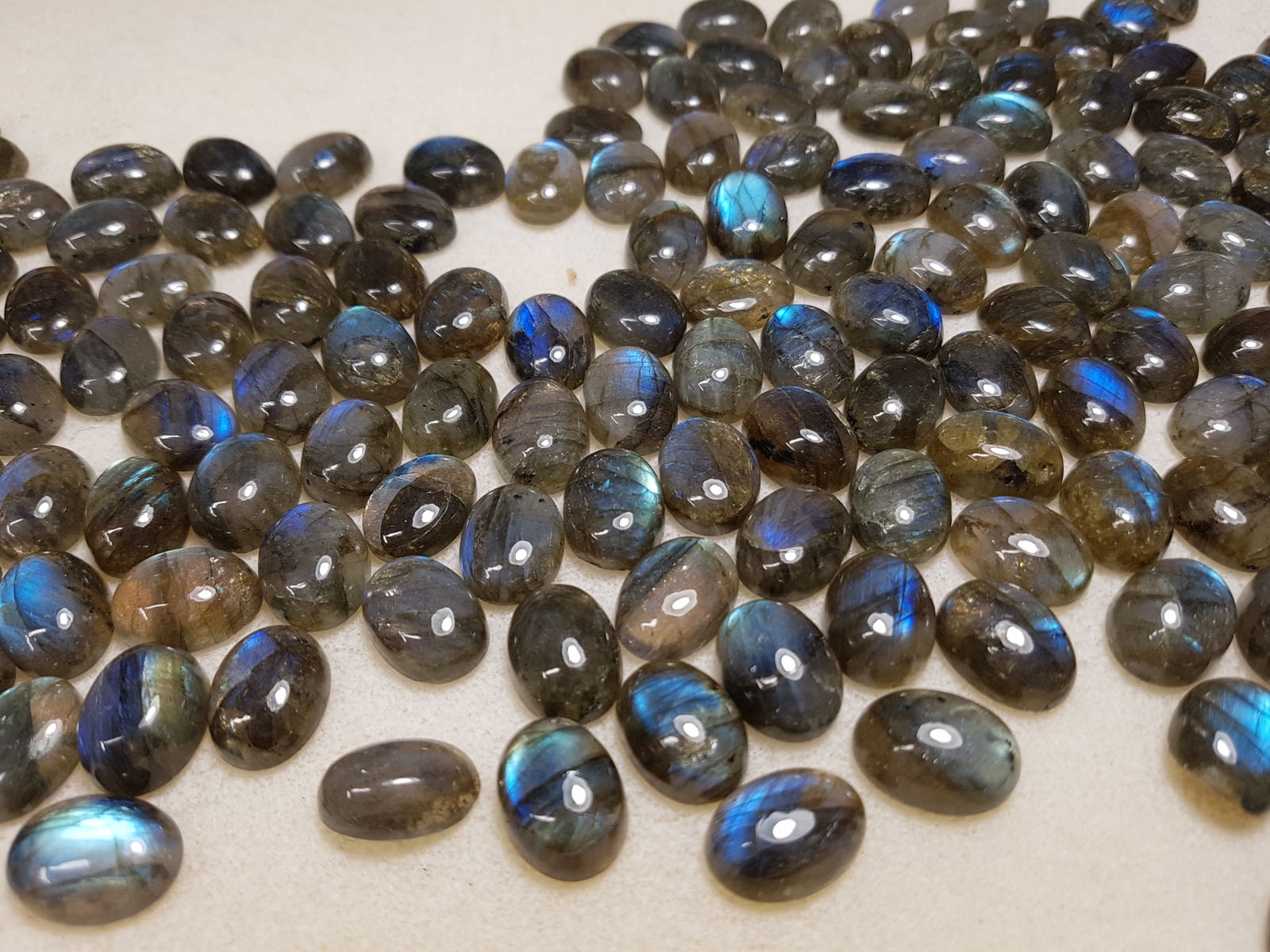 We have one of the largest stocks of calibrated cabochons in Europe. This ensures the continuity of production and makes us independent from constant price fluctuations, we also supply cabochons from other producers. The use of the best technologies and the use of calibrated cabochons allow us to economically produce jewelry collections and provide our customers with a year-round, non-seasonal, attractive price offer.In order to better understand the relationship between the price calculation and the quality of jewelry to avoid fraud and problems, please read the information on the following pages:Quality and purity of silver 925Rhodium plated jewelry - Rhodium plated silverVermeil jewelry