Faceted cut - Faceted stones for jewelry
A faceted cut is a type of cut created by cutting various flat surfaces on the stone, which are called facets.
The principle of faceted grinding is to process the stone in such a way that it is completely covered with symmetrical surfaces.The crown of the stone is crowned with the largest facette - the tile.Light rays penetrate the surface of the pane down to the base of the stone called the point, which reflects the rays like a mirror, directing them back through the facets of the crown and the tile - this results in an effect of brilliancy.The brilliant effect is a light phenomenon in the form of sparkling reflections. It is created by the lower part of the stone, called the base, acting as a mirror. Light rays falling on the stone's surface refract on its surface and penetrate into the depths.This effect will only be achieved if the alignment of the facets has the correct angles for the given crystal.If the angles are not polished well, the light rays will not return through the facets and the tile. They will dissipate and fade away and the crystal will not shine.The number and shape of the facets determine the type of cut, which is selected in such a way as to bring out the most favorable features of the stone. To achieve this, you need to determine the size, number, and angles of the facets with mathematical accuracy. The raw crystal is first split or sawn, then ground on a lathe to give it a rounded shape. The facets are cut and grinded gradually. Eventually the stone gets its final polish before framing it in jewelry.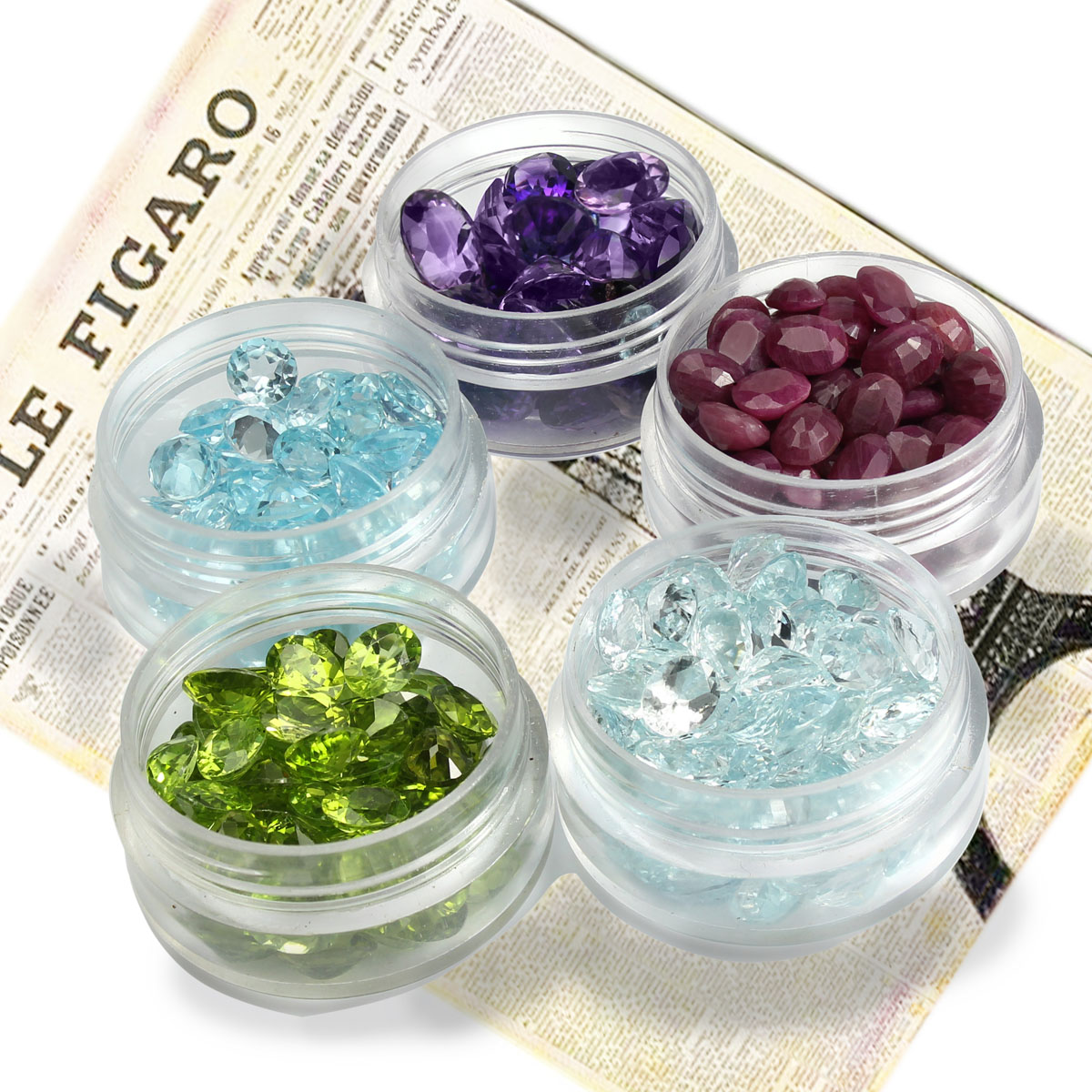 The value of jewelry with faceted stones
The accuracy of the grinding significantly increases the production costs and furthers the price of the stone, but in return awards a much higher value and beauty to the stone.Inaccurately faceted stones are much cheaper and easier to buy, they are used in cheaper and low-quality jewelry.